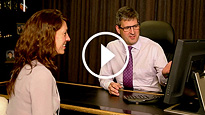 CONTACT US TODAY
Schedule your gynecomastia consultation with Dr. Zelt.
Call 514-933-3449.
Thank you! Your message has been sent.
Testimonials
I am very happy with the result, after one month I could remove my shirt and show very nice pectorals. I had minor gynecomastia. Doctor Zelt is a great artist of men torso.
- Samuel

I was so sure my surgery would be cause for unease. Every other doctor I'd seen in a consultation did nothing but make me feel scared or ashamed. From first consultation to every follow-up after my surgery, Dr. Zelt has been amazing. I was never uncomfortable or embarrassed. Never worried that something would go wrong. He's an amazing surgeon. I can't thank him enough for how he helped me.

Dr. Zelt is a dedicated surgeon. He knows what he's doing and does it very very well. He will never consider a procedure that is not right for the patient. His work is art and I have only good things to say about the whole experience.