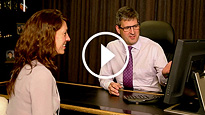 CONTACT US TODAY
Schedule your gynecomastia consultation with Dr. Zelt.
Call 514-933-3449.
Thank you! Your message has been sent.
FAQ
How much does surgery cost?
Once thought as something only for the rich and famous, cosmetic surgery is now being sought by people from all income brackets. In addition to increased affordability, and a variety of payment options, financing is also available.
Your Consultation
There is a $125 consultation fee for the first visit that typically takes 30-45 minutes.
During your consultation we will discuss your expectations and goals of surgery, review your current health status, and decide which procedures are right for you. This is a good time to ask specific questions about the procedure so that you are fully prepared, mentally and emotionally, for surgery.  With the aid of computer imaging we will discuss the results that can be achieved.
An information packet will be given to you containing the details of the procedure you're interested in, so you can review it home. After your consultation, Natalie will then provide you with a specific quotation for the procedure in which you are interested. The consultation fee is deducted from the cost of your procedure should you decide to proceed.
Payment
A variety of payment options are available including cash, money order, certified check, debit card, MasterCard, VISA and American Express. Financing is available through Medicard and we invite you to contact them directly at 1-888-689-9876 or go to their excellent website for additional information.
Price list
The following represents the average cost for a given procedure. Dr. Zelt individualizes the cost of treatment for each patient depending on exactly what they need done. The quote you will receive may be more or less than that stated below:
SURGICAL PROCEDURES
Combined procedures discounted
Prices in Canadian Dollars
AVERAGE COST ($)
FINANCE MONTHLY FROM ($)
Breast Augmentation
7,000
157.69
Breast Lift
6,000
135.16
Breast Lift & Augmentation
8,000
180.21
Male Breast
1,500 (minor)
5,000 (moderate)
51.30
112.63
Abdominoplasty
5,000 (mini)
8,500 (full)
10,950 (includes overnight stay)
112.63
191.44
Liposuction
4,000 - 8,000
(depends on number of areas)
90.11 to 180.21
Arm Lift
4,000
90.11
Lateral Thigh Lift
8,500
191.44
Medial Thigh Lift
5,000
112.63
Eyelid surgery
3,000 (upper lids)
3,000 (lower lids)
5,000 (upper & lower lids)
67.58
67.58
112.63
Inverted nipples
850 (for both)
N/A
Taxes not included.
How much time to I need off work?
Time off work will of course depend on the type of surgery you will undergo including its complexity, the regions of your body involved and the length of surgery. Patients undergoing breast rejuvenation, for example, will return to work within a week. For other single procedures, patients can safely return to work in 2 to 4 weeks. For more involved procedures or cases involving multiple procedures performed in one setting, patients are able to return to work in 4 to 6 weeks.
How long is the wait to be booked for surgery?
The wait time to have your procedure is kept as short as possible. Once you have decided to proceed with surgery, most patients are scheduled within 4 to 8 weeks, sometimes sooner. We will do our utmost to schedule your surgery at the earliest possible convenience.
Can I stay overnight at the RocklandMD Surgical Clinic?
Yes! Depending upon the complexity and length of your procedure. Dr. Zelt may request that you remain at the RocklandMD Surgery Centre overnight. Following your stay in the Recovery Room, you will be transferred down the hall to their state-of-the-art facilities. You will rest comfortably in your adjustable bed in an intensive care-type environment. A registered nurse will remain with you ensuring your stay is as safe and as peaceful as possible. You will be offered light refreshments and are discharged in the morning once Dr. Zelt has paid you a visit and answered any last minute questions you may have.
If your question is sitll unanswered, feel free to contact us for more clarification.